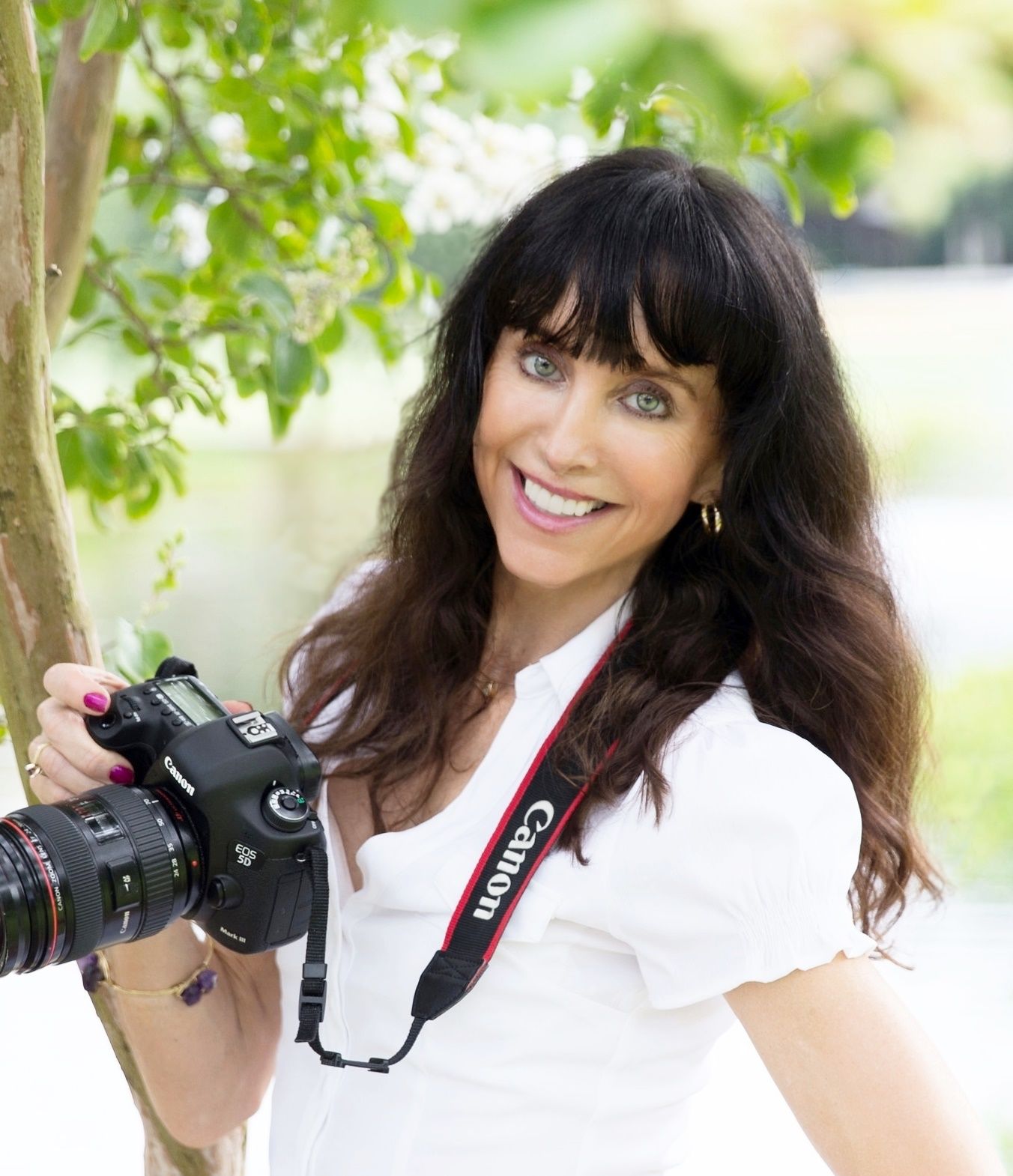 SIMPLE BEAUTIFUL TIMELESS

IMAGES TO LAST A LIFETIME
I love photographing people. I love making them comfortable, making them laugh, smile, and have fun, which in turn allows me to photograph their beauty and personality, capturing a bright smile, or a reflective moment. My style is authentic, classic, artistic, yet natural. I can gracefully direct over 50 people to take the ideal group photograph yet likewise, I enjoy being unobtrusive and respectful as a once in lifetime day unfolds, as I take artistic photojournalistic style imagery.
My objective is simple, to deliver gorgeous photographs, provide excellent customer service, and exceed my customers expectations.
My love for photography began many years ago. On my 16th birthday my parents gave me what I asked for, a Nikon SLR camera, and I received a trip to New York City with a friend. I still have my NYC photo album of my first photo shoot with my new "real camera". There have been many photo shoots since then, and I've evolved to professional Canon digital cameras.
After high school graduation, I left my hometown of Winchester, Massachusetts, and attended the University of South Carolina, majoring in Media Arts with my emphasis in photography. I worked part time during college at a studio, photographing fraternity and sorority events, and college functions; and in the summers, I was a golf and real estate photographer in Myrtle Beach. I earned my Bachelor of Media Arts Degree and accepted a full time job with Bryn-Alan Studios photographing seniors, families and events. Eventually I opened my own business, In Focus Photography, specializing in weddings, portraiture, sports and commercial photography. As a lifelong athlete, my passion for sports and fitness brought a new exciting element to my career. I was an elite inline speedskater, of all things, traveling across the nation to compete in races and I was able to document world class athletes and competitions. I combined my passions, photography and sports, coupled with writing, and was published in Self Magazine, Guinness Book of World Records, USA Today, and several fitness and lifestyle magazines. I reached the pinnacle of my skating career becoming the first woman to break the five hour barrier in The Athens to Atlanta 87 Mile Skate Marathon. As an elite runner I set my marathon PR at Boston completing the 26.2 miles in 3:13. The pinnacle of my photography career is ongoing and simple, and that is, the smiling faces I can create by capturing images that exceed my clients expectations.
Today a few things have changed. I reside in beautiful North Myrtle Beach, South Carolina, and my business name is Tara Photography. I use top of the line professional cameras and equipment, post production software, and user friendly online galleries. I live a healthy lifestyle, and I love to practice and teach yoga. I find my many years of experience as a fitness professional have enhanced my photography skills, as I have an "eye" for how people look their best. The synergy of all of the above facets, enable me to reach my professional goal of delivering exceptional customer service and outstanding photography that is classic yet fresh and unique, and that is something to smile about!
I've enjoyed living at the beach for over 25 years, and know the entire Grand Strand area well. I'm proud to be a second generation Realtor helping my clients turn their real estate dreams into reality. Like my photography business, I keep the process for my clients as seamless and simple as possible. I work at the best company, NorthGroup, and our office is located in the heart of North Myrtle Beach. If you are looking to buy, sell or invest in North Myrtle Beach &/or the Grand Strand area I'd love to hear from you. I'll do my best to get you just what you want while utilizing my method that simplifies the whole process. Let's make your real estate dreams come true, call me, and get ready to have it happen!