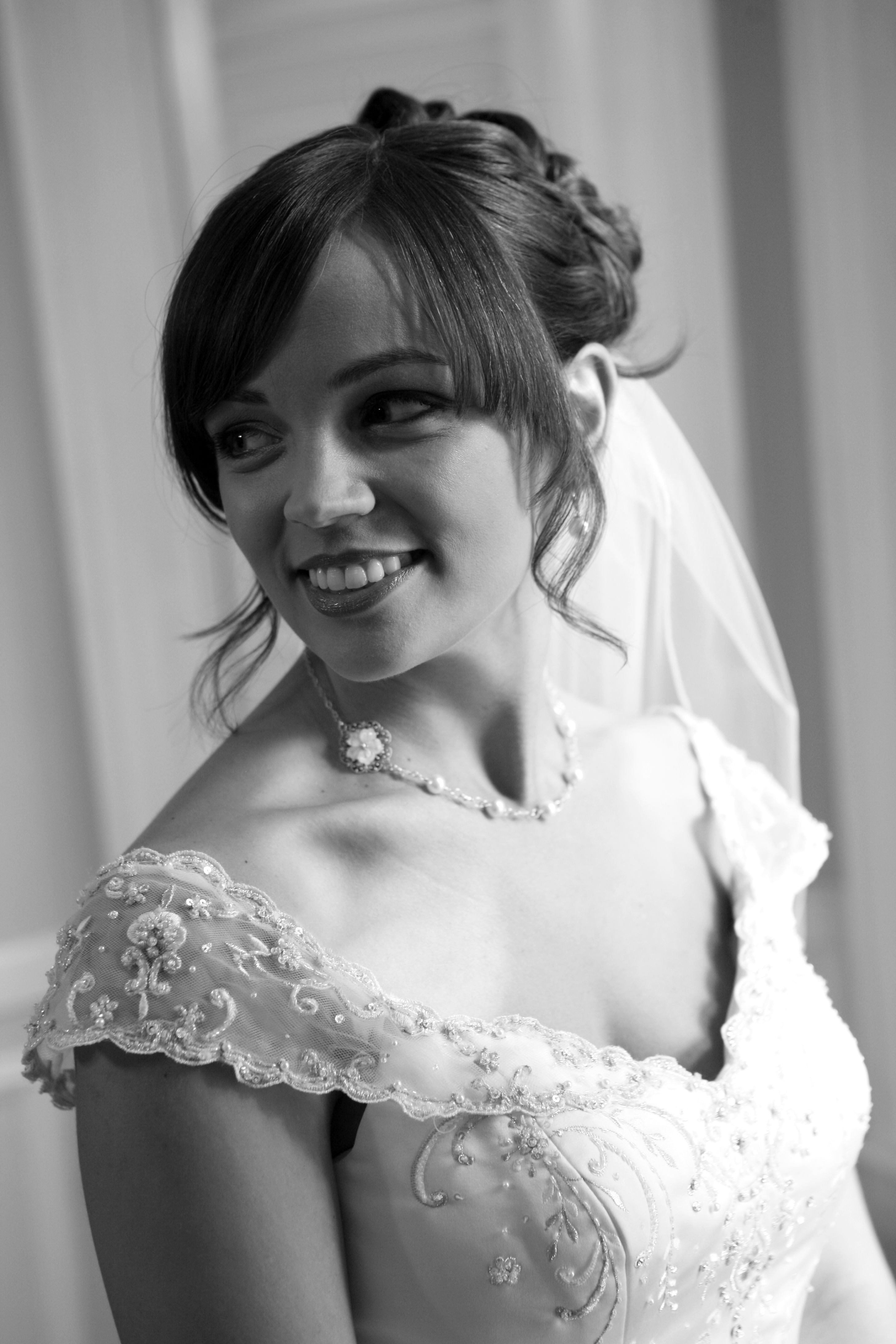 Your Wedding Story

Romance Elegance Love
Vibrant, brilliant, true-to-life, beautiful photographs are worth more than words can say. These are the types of photographs you deserve for your wedding day. I believe choosing a photographer is one of the most important decisions you'll make throughout all the planning, because the photographs that are cherished for years to come are what brings the memories back, and allows you to relive your special day. Photography is my passion and weddings my specialty. I've been honored to document many weddings,and I'd love the opportunity to tell the story of your once in a lifetime day through gorgeous imagery.
My Style and Approach: I love weddings and it shows! You deserve a wedding photographer who sees your big day as you do, as the most important and special day of your life. As a wedding photographer I see the artistry in every moment and I'm always looking for the ways poetry can be captured with light. My style is an artistic blend of photojournalism and traditional with an innovative contemporary flair. During your day, I unobtrusively capture all the wonderful moments and emotions including the classic "formals", presenting you with a full spectrum pictorial. I approach each wedding with a fresh eye and artistic attention to ensure the true spirit of your once in a lifetime day is captured beautifully. Upon viewing your wedding day photographs you'll enjoy a showcase of spontaneous shots, stunning classics and unique artistic images, and then you'll fully appreciate the interdisciplinary style I use.
Wedding Photography Packages
I love guiding couples into elegantly photographed wedding imagery with ease and fun. Your unique wedding style is captured beautifully, and I take pride in producing stunning imagery that tells your love story. I'll capture the emotions of the day, the intricate details you've spent months planning, and all the moments that will be cherished for lifetimes. My knowledge and experience of weddings and photography allows me to always be confident and relaxed, prepared yet flexible, so that all you need to focus on is enjoying your Big Day with loved ones.
Intimate Wedding Package
All Inclusive
Coverage: 3 Hours Professional Photography

Online Gallery:All edited images on a password-protected website for family and friends to view and purchase prints

Digital Download: All edited High-Resolution Images/JPEG files-Zipfiles

Print Release: You may print and reproduce as you wish

Photographs: 10-4×6 professional prints

Enlargements: 5-8×10, 5-5×7
Essential Package
All Inclusive
Coverage: 5 Hours Professional Wedding Photography (600+ images)

Online Gallery: All edited images on a password-protected website to view and purchase prints

Digital Download: All edited High-Resolution Images/JPEG files-Zipfiles

Photographs: 10-4×6 professional prints

Enlargements: 11×14 Wall Portrait, 6-8×10, 6-5×7

Custom Designed Premium Leather Album 10×10 30 Pages You select 35 to 55 images
Deluxe Package
All Inclusive
Coverage: 8 Hours Professional Wedding Photography (900+ images)

Online Gallery: All edited images on a password-protected website

Digital Download: All edited High-Resolution Images/JPEG files-Zipfiles

Print Release: You may print and reproduce as you wish

Photographs: 20-4×6 professional prints

Enlargements: 16×20, 11×14, 7-8×10, 7-5×7

Custom Designed Premium Leather Album 10×10 40 Pages You select 55-75 images
Supreme Package
All Inclusive
Engagement Portrait Session

Coverage: Entire Wedding Day up to 11 Hours (1200+ images)

Online Gallery: All edited images on a password-protected website

Digital Download: All edited High-Resolution Images/JPEG files-Zipfiles

Print Release: You may print and reproduce as you wish

Photographs: 4×6 professional prints of all your images in a photo box

Enlargements: 16×20 Canvas Wall Portrait, 11×14, 10-8×10, 10-5×7

Custom Designed Premium Leather 12×12 Album – 45 Pages You select 75-85 images